About Us
国机集团旗下专门从事车辆生产,制造与销售的企业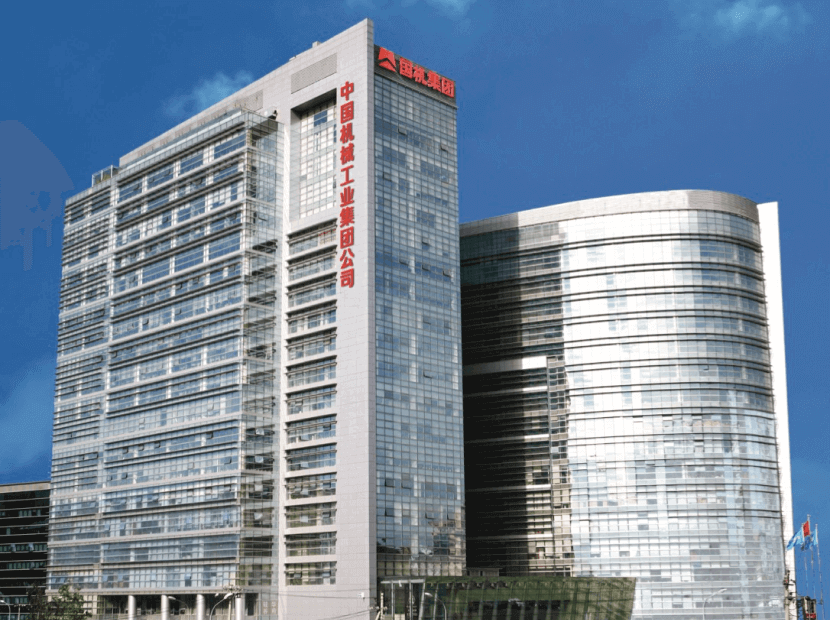 Group Introduction
China National Machinery Industry Corporation (Sinomach)
China National Machinery Industry Corporation (Sinomach), formerly known as the First Ministry of Machinery Industry, is a major State-owned enterprise directly managed by the central government. Sinomach has built itself on around 70 research and design institutes, equipment manufacturing and industrial and trade enterprises it took over from its predecessor. Sinomach has more than 130,000 employees, over 28 wholly-owned or majority-owned subsidiaries, and 14 listed companies. It is a Fortune Global 500 enterprise and has ranked first among the top 100 enterprises in China's machinery industry for many years. Sinomach is an international, diversified, comprehensive industrial equipment company, committed to providing quality services globally and building a world-class enterprise driven by science and technology. It has participated in emerging business development such as energy conservation and environmental protection industry and new energy industry.With a focus on scientific and technological research and service, advanced equipment manufacturing, engineering contracting and supply chain, the company's business covers industrial basic research and development, high-end heavy equipment, high-end agricultural and forestry geological equipment, high-end textile equipment, design consulting and engineering contracting, supply chain integration services, automobile and exhibition, and industrial-financial investment. Its services cover such critical national economic fields as machinery, energy, transportation, automobiles, ship building, metallurgy, construction, electronics, environmental engineering, aeronautics and astronautics, and light industry. The company is present in five continents, with more than 300 overseas service agencies in over 100 countries and regions.
Secondary Enterprise

29

Employee

130000

Listed Company

13

Oversea Branches

300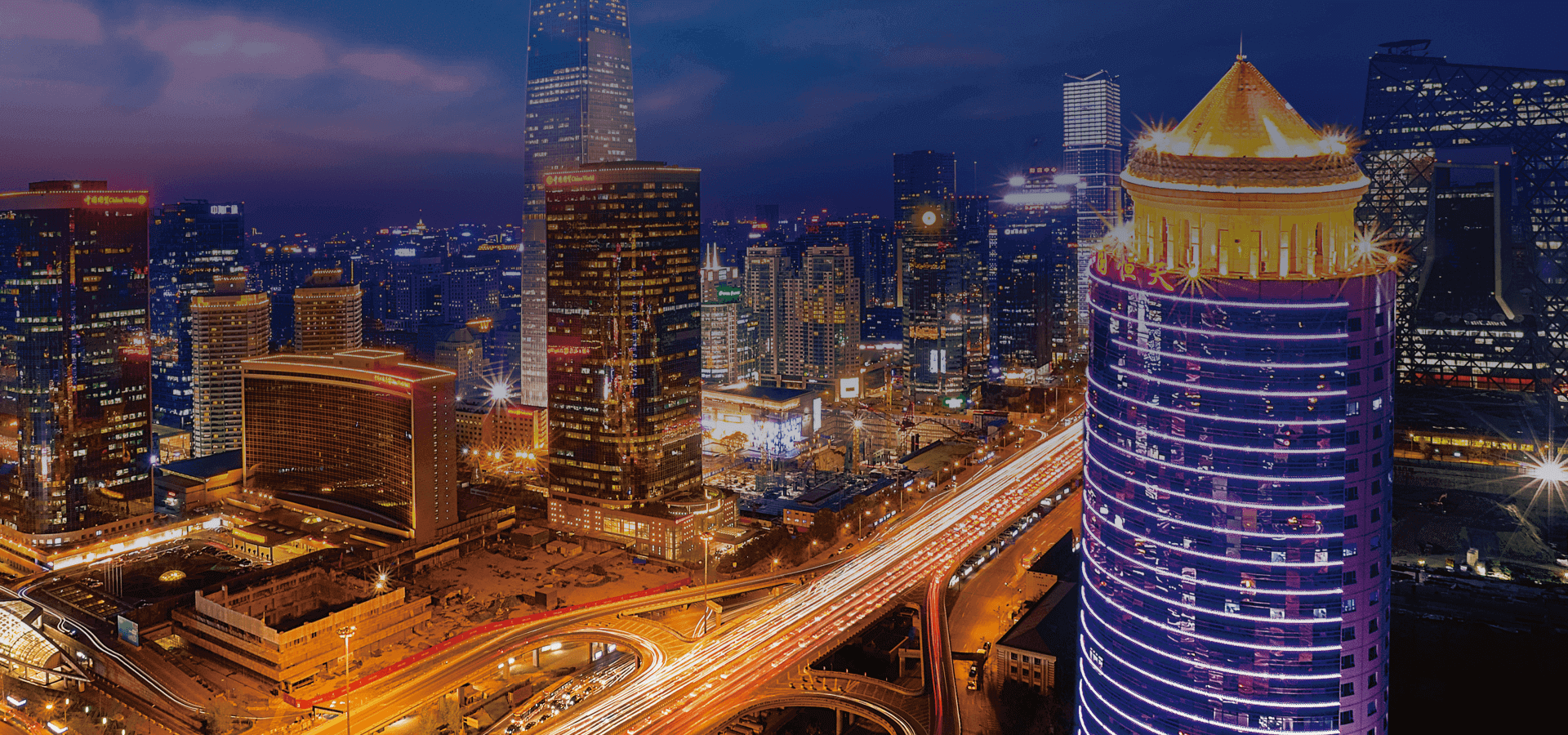 CHTC MOTOR
Annual Output

100000

Design and Research Institute

4

Manufacture Base

6
CHTC MOTOR
"CHTC MOTOR is an important business segment of SINOMACH, and its main business includes automobile manufacturing, research and development and sales, overall planning and design of automobile factories, equipment supply and EPC general contract projects. CHTC MOTOR management headquarter is located in Beijing and trading headquarter is located in Hong Kong. There are several vehicle production base in China:Hubei Province,Tianjin, Shandong Province, Jiangxi Province and so on. Its vehicle covers the range from passenger cars to commercial vehicles like buses, trucks, VAN, pickup trucks, special vehicles,construction machinery, engines and other series of products, with an annual output of hundreds of thousands of units. CHTC MOTOR has the ability of planning and design of the whole auto plant, and it has 2 design institutes and 4 research and development institutions within the group. With stamping, welding, painting, assembly overall planning and total package capabilities, and with independent research and development and design capabilities, CHTC MOTOR can carry out intelligent manufacturing top-level planning and design, which organically runs through and serves production process planning, equipment manufacturing and system integration, and plant construction planning. Through lean production and green intelligent manufacturing, CHTC MOTOR aims to create industry-leading benchmark factories for customers. At present, it has carried out the design and supply projects of bus and pickup production lines in Uganda, Saudi Arabia, Egypt, Vietnam and other countries. CHTC MOTOR is one of the few automotive groups in China and even in the world that can provide various types of vehicles, total transportation solutions and provide turnkey solutions for automobile manufacturing and transportation operation projects around the world."
Its vehicle covers the range from passenger cars to commercial vehicles like buses, trucks, VAN, pickup trucks, special
R&D Instituions
此处为简短介绍此处为简短介绍
DONGFENG Design Institute
Machinery industry Ninth Design Institute
SCIVIC Engineering Corporation
DONGFENG Design Institute

As a well-known and trusted engineering design company in China's automotive industry, Dongfeng Institute provides customers with comprehensive engineering and technical service solutions and delivers high-quality equipment manufacturing system integration products, and has become a leader in providing full value chain and complete cycle engineering and technical services in China's automotive industrialization field. Dongfeng Institute has extensively carried out a series of intelligent manufacturing overall solutions and whole-process consulting services in the automotive manufacturing industry, and independently developed the Digital Graphic Platform DGP (Digital Graphic Platform) in terms of key common technologies in the industry. At present, it is in the industry leading level in advanced manufacturing process technology, process digital technology, intelligent (green) manufacturing, smart factory and smart Building technology integration, BIM (Building Information Model) technology, cloud computing technology development and application, and collaborative design, etc.

Machinery industry Ninth Design Institute

Machinery industry Ninth Design Institute Co. Ltd. (hereinafter referred to as the 9th) was founded in 1958, is China's first factory engaged in planning, design and construction of the engineering design and Research Institute of China auto industry. During the national "15" to "65" program, which completed the first automobile factory, second automobile factory, Beijing automobile factory, Nanjing automobile factory and Ji'nan automobile factory and other countries the main industry base of the planning, designing and rebuilding work, and transport a large number of high-end technical personnel to the Dongfeng Design Institute, Shenzhen design hospital, Tianjin Automotive Technology Center, Ji'nan Zhongqijituan, Nanjing Yuejin Group and other units, known as the "cradle of design China car factory". With engineering consulting and design as the guiding services, the Ninth Institute has quickly expanded its engineering general contracting and project supervision services. It makes schemes for users, ranging from project site selection to the four workshops of stamping, welding, coating and general assembly as well as logistics system, and completes the turnkey projects from engineering design to finishing all construction tasks, including engineering construction, procurement, acceptance, production arrangements and debugging. Its design achievements have spread to everywhere in China and even more than 10 countries and regions. In a word, it has made outstanding contribution to the construction of Chinese automobile industry and national economy.

SCIVIC Engineering Corporation

SCIVIC Engineering Corporation:SCIVIC has become one of the first survey and design units in China having passed the ISO9001 Quality Management System certification, and carrying out foreign economic and technological cooperation, as well as a member of FIDIC and a "Top 100" unit of survey and design in China; in addition, in May 2009, SCIVIC passed the three standard management system certification. SCIVIC now has 26 Class A qualification certificates for survey, design, consulting, manufacturing, supervision, and other areas issued by the country. It is the strongest large institute of machinery industry in China, and the largest engineering company in China's machinery industry with the most Class A engineering qualifications. The company has achieved brilliant achievements during 50 years of development, especially in automotive engineering planning and design, general contracting and automotive production equipment, where the company has established its dominance. With its leading technology and human resource advantages, the company has long been providing technical services for joint ventures and major domestic automotive groups, and having assumed overall engineering design, technological innovation, engineering contracting, production line supply, engineering construction management and supervision, enjoying a high reputation in automotive engineering construction in the country. Its engineering design in construction machinery, mining machinery, pharmaceutical, electronics, electricity, civil buildings and other industries is at the domestic leading level.
Manufacture Bases
此处为简短介绍此处为简短介绍
Jiangxi Kama Business Bus Co., Ltd.(Bonluck Bus)

Jiangxi Production Base

KAMA Automobile Company

Shandong Production Base

Chufeng Automobile Company

Hubei Production Base

CHTC Intelligent EV Bus Company

Hengyang Production Base

CHTC Off-Road Vehicle Company

Sichuan Production Base

CHTC Kinwin Automobile Company

Nanjing Production Base

TAM-Europe

Slovenia Production Base
Jiangxi Kama Business Bus Co., Ltd.(Bonluck Bus)

Jiangxi Kama Business Bus Co., Ltd.(Bonluck Bus), one of the CHTC Bus production bases, established in 1969,and locatedin Nanchang City, Jiangxi Province, the factory has a total floor area of 150,000 m2 and a plant area of 70,000 ㎡ which has been equipped with modern production lines and assembly shops capable of annually producing 5,000 buses. Bonluck products have successfully passed Australia ADR certification, US DOT certification and EU ECE certification. BONLUCK BUS is the first Buses & Coaches manufacturer in China exporting in large quantities to developed countries and regions including the US and Australia with its intellectual property and Chinese national brand.

KAMA Automobile Company

Kama Automobile ,the CHTC truck production base is located in Shandong Province. Being fast and uncommon,Kama Automobile leads future with technology.Forging ahead for more than 20 years, Kama Automobile has become one of the few specialized production enterprises with mini, light, medium, heavy truck, new energy automobile and multi-purpose automobile products in China.The production base has advanced painting line, welding line, final assembly line and other specialized production lines, and has formed an annual production capacity of 200,000 vehicles. The products are exported to many countries and regions including Russia, Vietnam, India, Iran, Nigeria, Peru and Bolivia.

Chufeng Automobile Company

Establisehd in 2007, the new energy truck and sepcial vehicle production base of CHTC is located in Suizhou, Hubei Province. it covers an area of 412,000 square meters and a building area of 144,000 square meters. The company takes hydrogen fuel cell logistic trucks, electric logistics trucks and sanitation vehicles as its main products, with an annual production capacity of 50,000 vehicles, products covering micro, light, heavy vehicles and other product series.

CHTC Intelligent EV Bus Company

In 2019, CHTC Intelligent EV Bus was merged into CHTC Group and became one of the bus production base of CHTC. With an annual production capacity of 3,000 new energy buses and 1000 new energy special vehicles, it is the only self-owned brand new energy automobile enterprise in Hengyang City,Hunan Province. Guided by customer demand, CHTC Intelligent EV Bus strives to produce the most ideal products, including mobile vaccination vehicles ;electric luxury airport shuttle buses, luxury Hajj buses, all kinds of pure electric small and medium-sized buses. Its products have been exported to Korea, Saudi Arabia, India, Thailand and other Southeast Asian countries.

CHTC Off-Road Vehicle Company

CHTC SUV production base is located in Ya 'an City, Sichuan Province, covering an area of more than 1,500 acres, with a total investment of 3 billion yuan.The main production models include large off-road vehicles, large pickups. The initial production capacity is 100,000 units per year. According to market demand. it will gradually form an independent production plant of core parts, on the basis of the first model platform, develop a variety of upgraded vehicles, deformation vehicles, gradually consolidate and expand the large off-road vehicle market, and eventually form a modern automobile industry base with an annual output of 300,000 vehicles.

CHTC Kinwin Automobile Company

Founded in 2017, the CHTC KINWIN(NANJING) AUTOMOBILE CO., LTD is located in Nanjing, Jiangsu Province as one of the bus production bases of CHTC .With a total investment of 5 billion yuan, covering an area of 499,500 square meters. The first phase of the company's plant was put into use in 2019 with internationally advanced stamping, welding, coating, and assembly line. Its annual output can reach 40,000 units.

TAM-Europe

CHTC overseas production base is located in Slovenia, and it is branded as TAM with a history of 65 years . Its main products are airport buses, tourism buses and city buses . It aims to provide customers with public transport solutions: airport buses, including the VivAir series of five basic models and VIP buses, all of which meet IATA standards and aviation safety standards. TAM is the world's leading supplier of airport buses, accounting for 40% of the global airport bus market and nearly 50% of the airport bus segment in regions such as Europe, the Middle East and Russia.